Dead, raw, USB fish "sticks"
I shamelessly
liberated
this link from
yeah…right…whatever
whose friend sent it to her.
This link
, it's obvious that someone out there is making products just for her.
Grab some soy sauce and wasabe, split the chopsticks and sit down for a plateful of heaven ... no, don't eat these "sticks."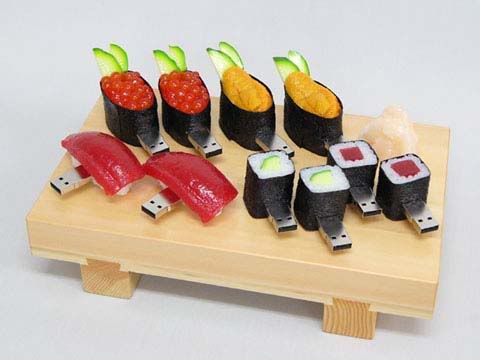 Never again will you have to choose between having sushi or having a USB memory drive--thanks to the USB sushi drive. These USB drives are hand-made-in-Tokyo sushi replicas. The convincing USB sushi drive comes in several flavors. Overnight shipping with dry ice pack available. Comes in 32mb or 128mb size.
Visit Beth's blog for her take on this fine new product. We feel the same way about it.